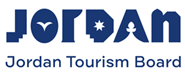 UCI Gran Fondo Jordan Dead Sea
Date
Thursday 01.02.2024 - 03.02.2024
Distances
19 - 74 - 81 km
UCI Gran Fondo Jordan Dead Sea is organised for the second time with a three days stage race at the borders of the dead sea with a time trial on Thursday and two challenging road races on Friday and Saturday with quite some elevation.
The Dead Sea is a salt lake at the west side of Jordan and is the lowest land-based elevation on earth, 430m below sea level. The lake is surrounded by Jordan on one side and the West bank in Israel on the other side.
The race starts and finishes and main hub for registrations and podium ceremonies is based in the Movenpick hotel next to the lake which offers great packages for riders combining their participation with some holidays.
Jordan also has a lot of tourism options as next to the Dead Sea area, also the south of the country has some cultural and archaeological sites with the world famous Petra and the Wadi Rum dessert.
Stage 1: On Thursday, the individual time trial starts and finishes at the Prince Hussein Bin Abdullah Park for a 19.3km back-and-forth loop with 120m of elevation. The wind can play an important role as riders ride next to the Dead Sea with stunning views over the lake.
The race is a three days stage race with the Movenpick hotel at the Dead Sea as central point where all starts and finishes take place. The two road races go up the mountain for a challenging course bringing the riders from 400m below sea level to a maximum height of 850m.
Stage 2 : After the start at the Dead Sea, riders first make a loop along the lake to then pass the finish line again on the other side of the dual carriageway after 6km to start climbing after exactly 10km. The 18km climb is not a steady climb, but goes in two steeper parts with in between some recovery and even some downhill. The highest point is reached after 28km where riders get on an altitude to start the downhill to the Dead Sea again after 40km with splendid views over the lake. The final 10km are again flat along the lake.
Stage 3 : The 76km route of the third day is almost the opposite of the second stage with the climb up Mount Panorama starting after 7km with splendid views over the Dead Sea.  The 30km long climb goes in three steps with a first steep 5-6km with another steep section after 10km and a third steep part at km 18 on the climb.  The stretches in between are more moderate and even have short downhills.  The last 6 kilometres to the top flattens out.  The difference with the second day is the downhill on the major road from which the last 10km to the finish are again flat.