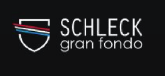 Schleck Granfondo

Frank Schleck, one of the most famous Luxemburg professionals decided to end his career after the 2016 season. His plan to set up a Granfondo on his training roads was already growing steadily in his head in the past years and has been realized in the first year after his retirement.
The organizing town is a small town situated in the south-eastern part of the country, protected from the winds by the surrounding hills. Mondorf-les-Bains is famous around the world for its thermal springs.  Mondorf Le Domaine Thermal is situated in a magnificent park of approximately 50 hectares, with woodlands and plants, flower borders, grassy lawns and sculptures by a great many famous artists. Mondorf-les-Bains offers attractions and events throughout the year: casino, tennis, fencing and archery tournaments, boules, beach volleyball,cycling and running. Many festivities and special evenings or sport events are organized in Mondorf-les-Bains.
Mondorf-les-Bains is a modern and innovativ city with a young and dynamic local council. The organization of sport events are highly welcomed and supported by the commune. Mondorf-les-Bains applied to welcome one of the Tour de France stages 2018. The city is also the home town of many professional sportsmen like John Grün, Jeff Strasser (football) and ofcourse Andy and Frank Schleck.
Granfondo
Boasting 1880m of elevation, the 160km race tests the endurance of riders with an awe-inspiring course. The first 25km leads along the Moselle region which occupies much of the eastern part of the country and features slopes flanking the majestic Moselle River before testing for the first time their climbing qualities. The race course will also cross the Mullerthal Region – Luxembourg's Little Switzerland – which owes its name to its hilly landscape reminiscent of real Switzerland. The Mullerthal Region is above all a unique biotope characterized by rock formations as beguiling as surprising and which owe their aspect to millenniums of erosion. Parts of the region are about to become a nature park. The Classic course provides spectacular views at the rock formations. The highest point is reached at 99km on the Nommerlayen (423m), before returning to the start/ finish in Mondorf-les-Bains.
The Granfondo is the qualifying distance for all Men 19-64.
Mediofondo
The shorter 90km course will take the riders over the same roads but takes a shortcut halfway for a total elevation of 920m. The shortcut is situated on km50 of the Granfondo course to rejoin the same routes at km 124 a few km further.
The Mediofondo is the qualifying distance for all Women age groups and Men 65+