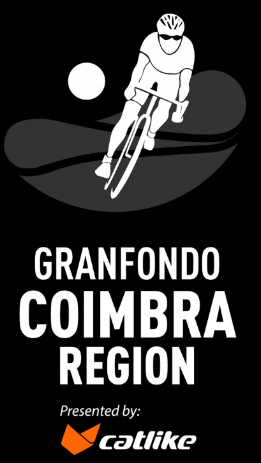 Granfondo Coimbra Region
Date
Saturday 02.03.2024 - 03.03.2024
Distances
106 - 148 - 20 TT km
City
Coimbra / Montemor-o-Velho

Granfondo Coimbra Region is a mass participation event organised by the biggest organizer of mass events in Portugal.  The race is being held over two days and location with a time trial on Saturday in Coimbra and a Granfondo/Mediofondo the next day with start and finish in Montemor-o-Velho.
The Inter Municipal Community of Coimbra Region is the largest intermunicipal community in Portugal. But its greatness in territory and population is "just" one of the characteristics of this region. Aggregating such a large group of municipalities, in their genesis so singular and rich, we will be able to offer all participants a rare and valuable event in culture, gastronomy and natural landscape.
This region triumphs as a whole, allowing for a multiplicity of experiences that go far beyond a simple sporting event.
Not only the athletes but also their companions, will be able, within this huge region, to enjoy the heterogeneous landscape from the beach to the mountains.
They will be able to enjoy themselves gastronomically between sardines, "leitão" or "chanfana", and finish off with the superb cheese or one of the wonderful typical sweets, always servered with a sumptuous wine from the region.
In culture, this region is characterized by dynamism and initiative, having a full event agenda, concentrating more than three hundred events throughout the region (from sporting events to gastronomic events, concerts, fairs, pilgrimages and parties).
With regard to cultural heritage, it will be easy to fill an agenda and lose yourself visiting the Historical Village of Piodão, the University of Coimbra, the Ruins of Conímbriga, the Serra de Sicó … you will also find nearby, the Serra da Estrela (the highest point in Portugal at 1993 meters of altitude) and the Sanctuary of Fátima, one of the greatest Catholic icons in the world.
The 20km long time trial is in the city of Coimbra with start in the city center along the Rio Montego river.  Riders start with an interval of 1 minute and have a back and forth loop. It's a flat and fast course with 108m of elevation.
The Gran Fondo on Sunday starts at 9.00am in Montemor-o-Velho, 30km away from Coimbra. Riders can opt for two distances : a granfondo distance of 148 km (1835m of elevation) or a shorter 106,7km (1143m of elevation) with 4 feedzones. 
The Granfondo is the official qualifier distance for men 19-60 and women 19-39.
The Mediofondo is the official qualifier distance for men 60+ and women 40+.