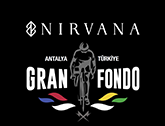 Granfondo Antalya
Date
Friday 17.11.2023 - 19.11.2023

Granfondo Antalya has been organized for the first time as UCI qualifier in 2021 with a very international peloton and with start and finish in between the tourist area and hotel resorts on the east side just outside Antalya . A perfect way to combine your trip and holiday with a cycling event.
Antalya is a city where you can ski in the mountains in the morning and swim in the deep blue waters of the Mediterranean Sea in the afternoon with its 3 seasons of spring and 1 spring of summer. Antalya is the center of culture and tourism that satisfies its guests with its various alternatives today. Antalya hosts almost half of the tourists visiting Turkey with its high standard hotels.
Antalya covers different concepts on its western and eastern coasts such as Belek region which is the most important golf destination of Mediterranean region with its 11 golf courses as well as different hotel concepts in Kundu region and world – renowned beaches in Lara and Konyaalti districts.
The 20km Time trial course has been used before for the national championships time trial and is a back and forth loop over the same road with a turning point halfway. Start and finish are located in kadriye (Belek), 30 min from the city center and 20 min from the airport in the middle of all the top-star hotels. It's a totally flat course next to a river for the big engines.
The Granfondo on Sunday have two events on offer. The 66km short course is the qualifying distance for men above 60 and women above 50 while the 98km long course is the qualifying distance for the men 19-59 and women 19-49.
The start and finish are located in front of Hotel Nirvana Cosmopolitan which is the main sponsor of the event and offers great luxury for reasonable prizes. After a loop over the beach, the race goes to the backcountry near the airport for a mainly flat event with only 410m of elevation for the long course and 180m for the short course.